A haven for marine life was discovered in east Africa, European bison officially came back from the brink and fossil fuel divestment continued, plus the week's other positive news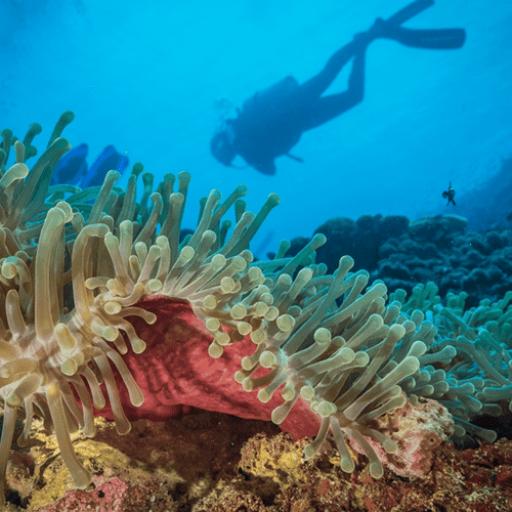 A marine sanctuary was discovered in Africa
"A jewel of biodiversity". That's how scientists have described a newly discovered reef complex off the coast of east Africa, where corals appear to be thriving despite the climate crisis.
Located off Tanzania and Kenya, the stronghold sits in a rare ocean cool spot, which protects corals and marine mammals from the impacts of climate change. Now scientists are calling for the site to be protected from fishing and nearby coastal developments.  
"This area could become an incredibly important sanctuary where marine species big and small will flock to find refuge from climate change," said coral scientist, Dr Tim McClanahan, of the Wildlife Conservation Society. "If well protected, this key transboundary marine ecosystem will remain a jewel of biodiversity for the entire east African coast."
Image: Michael Markovina/WCS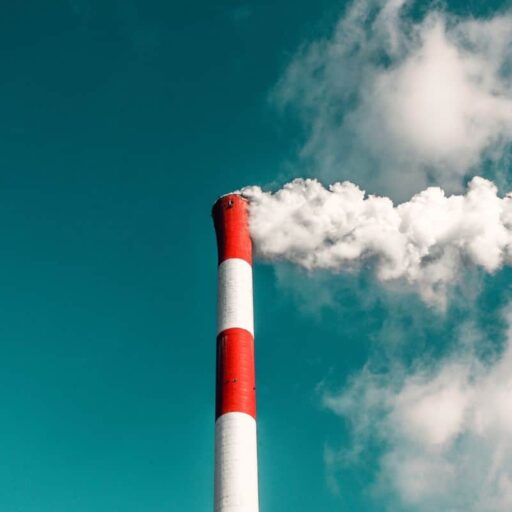 UK vowed to stop funding foreign fossil fuel projects
While last weekend's Climate Ambition Summit (a virtual gathering of 75 nations on the fifth anniversary of the Paris agreement) failed to produce any breakthroughs in the race to reduce emissions, there were some small victories. 
The UK, which co-hosted the event, vowed to stop funding foreign fossil fuel development. The move comes after the UK government was accused of hypocrisy, having funnelled £21bn of taxpayers' money into overseas fossil fuel projects, while preparing to host the Cop26 climate summit.
The EU also made fresh promises, pledging to slash emissions by 55 per cent (compared to 1990 levels) within 10 years. Days later Lloyds, the world's biggest insurance market, announced that it would stop new insurance cover for coal, oil sands and Arctic energy projects by 2022.
Image: Veeterzy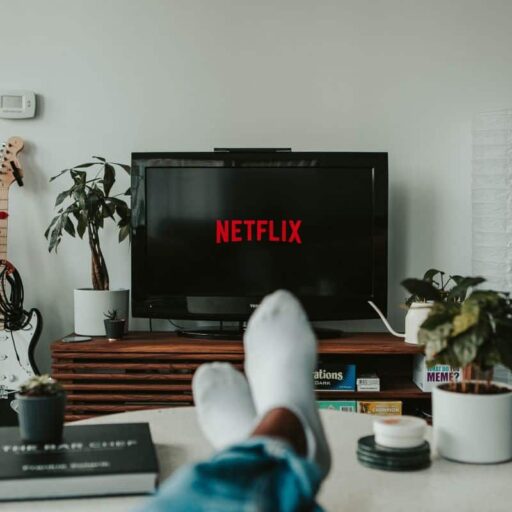 Netflix announced diversity drive
The world's largest streaming service pledged this week to diversify its programming to better reflect audiences in the UK. 
In an interview with the Guardian, Netflix's vice president of original series, Anne Mensah, said the platform was on a mission "to ensure we're better reflecting the whole of the UK and what's authentically modern British".
Her words came as Netflix announced new shows with diverse talent, including film director Andrew Onwubolu, Sex Education writer Bisha K Ali and Akua Agyemfra, Stormzy's cultural strategist. 
Image: Mollie Sivaram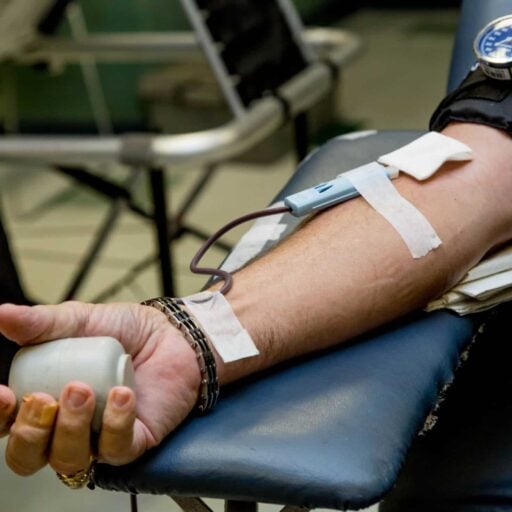 UK blood donor rules relaxed for gay and bisexual men
Rules on giving blood are to be relaxed for gay and bisexual men in the UK. Current policy means men who are sexually active with other men must abstain from intercourse for three months before giving blood. 
However, NHS Blood and Transplant has announced that from next summer, anyone who has had the same sexual partner for more than three months will be able to donate, so long as there is no known exposure to STIs and they are not using anti-HIV drugs PreP or PEP.
The policy shift means donor risk assessments will be conducted on an individual basis, rather than a population-based one. The move was welcomed as positive news by campaigners, who claim current policy is discriminatory.  
Image: LuAnn Hunt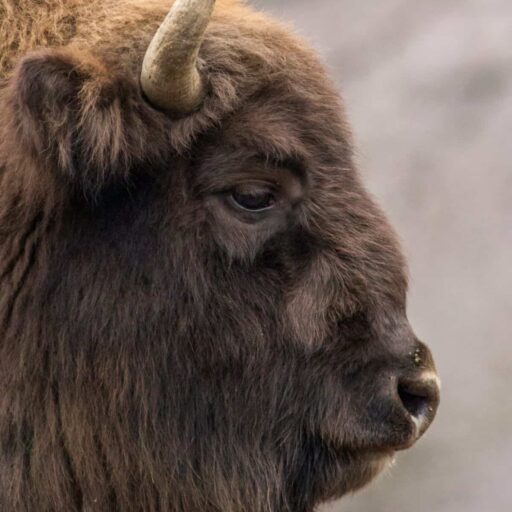 European bison no longer vulnerable
Europe's largest land mammal has stepped back from the brink of extinction. That's according to the International Union for the Conservation of Nature (IUCN), which has updated its red list of threatened species. 
Hunted almost to extinction a century ago, European bison have bounced back and now number more than 6,000. The IUCN praised efforts to conserve them and has reclassified the species from vulnerable to near threatened. 
European bison are one of 26 species to have moved the right way up the list, but it wasn't all positive news: the IUCN claims 31 species have recently gone extinct. Dr Bruno Oberle, IUCN director general, said it was "a stark reminder that conservation efforts must urgently expand". 
Image: Šimon Slávik/Creative Commons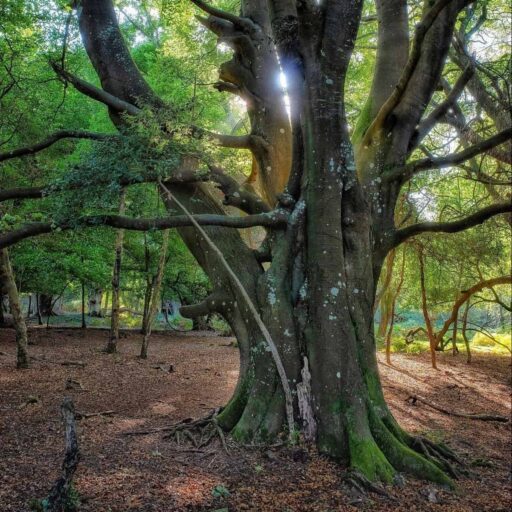 Rewilding Britain published a reforesting roadmap
The best way to boost forest cover in the UK? Do nothing. That's according to Rewilding Britain, which this week published its roadmap to reforesting the UK. 
The organisation argued that creating the right conditions for woodlands to expand naturally was the best approach, reasoning that it was cost effective, reduced disease risk and eliminated the need for plastic tree guards. 
"We can't replace our lost woodlands by planting alone," said Rebecca Wrigley, Rewilding Britain's chief executive. "Protecting ancient woodland fragments, and allowing and assisting trees to naturally regenerate on a big scale, is the most effective way of reversing the sorry fortunes of our crippled forests and woodlands, and so benefiting people, nature and the climate." 
Image: Richard Loader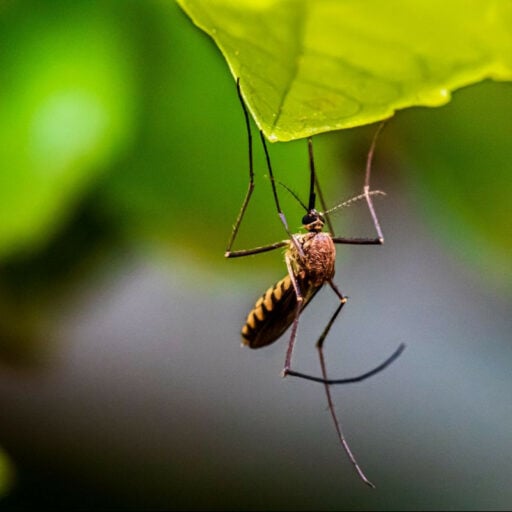 WHO report highlighted progress on tackling malaria
The last two decades has seen unprecedented success in controlling malaria, according to the WHO's 2020 World Malaria Report. Its authors estimate that since the turn of the century, 1.5bn cases of malaria have been avoided, saving an estimated 7.6 million lives.
"Progress made since the beginning of the millennium has been truly astonishing," said WHO director general, Dr Tedros Adhanom Ghebreyesus, who claimed insecticide-treated nets, rapid diagnostic tests and more effective medicines were behind the decline. 
However, despite the positive news, Ghebreyesus warned that progress had plateaued lately and that people were still dying needlessly from the mosquito-borne disease. 
Image: Syed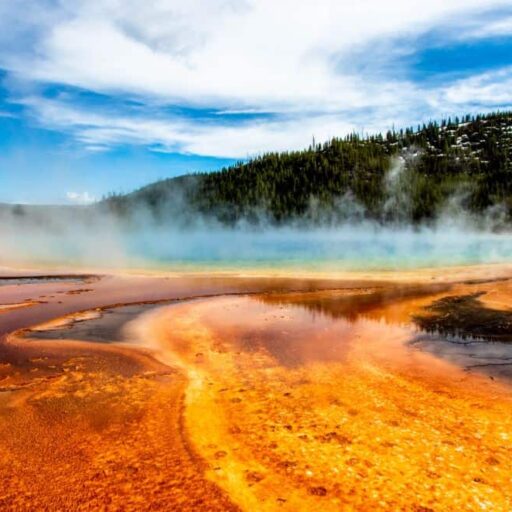 Biden pledged to rejoin Paris and host climate summit
Climate summits. There have been a few, but one common complaint is that they generate more hot air than action. However, US president-elect Joe Biden has promised to inject fresh momentum into international climate action by convening the world's major economies for a conference early next year.
Biden also said he would seek to rejoin the Paris agreement on the first day of his presidency and pledged to put the US on a path to net zero by 2050.
Biden said: "We'll listen to and engage closely with the activists, including young people, who have continued to sound the alarm and demand change from those in power." Read the full Positive News report here. 
Image: Yellowstone by Nicolasintravel
Main image: TJ Fitzsimmons